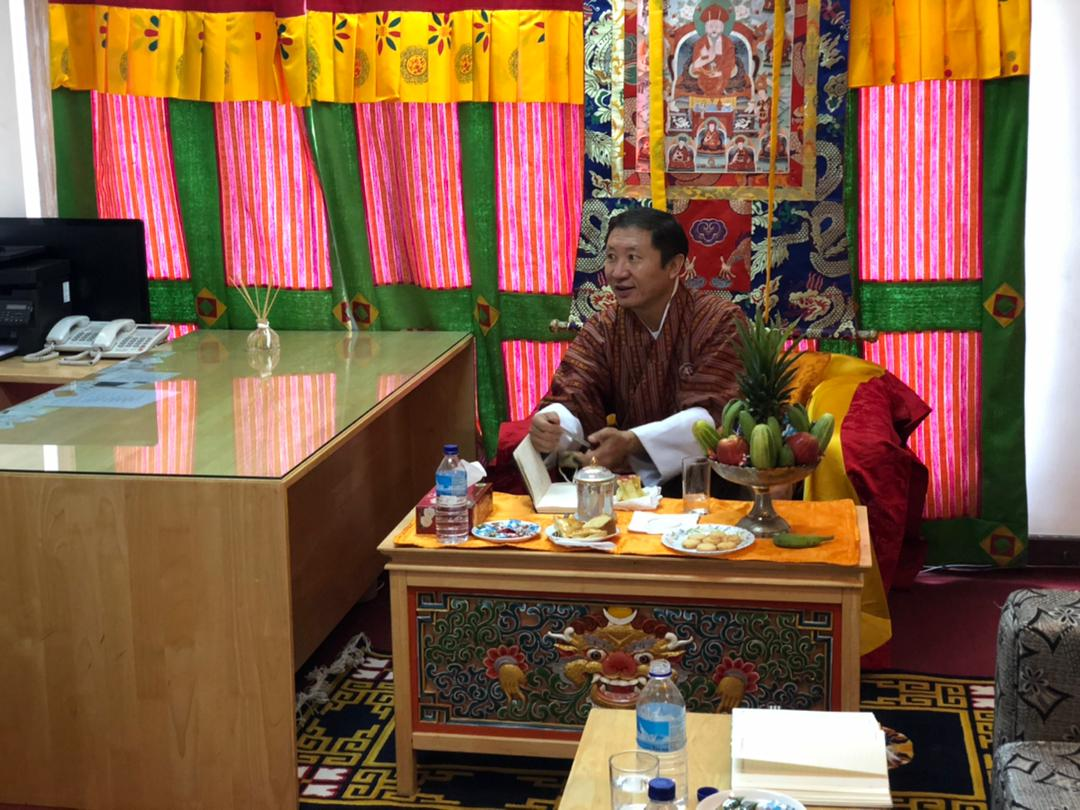 The Hon'ble Minister for Ministry of Foreign Affairs His Excellency Lyonpo (Dr) Tandi Dorji, who was appointed as the Minister In-Charge of the Ministry of Home & Cultural Affairs (MoHCA) by the Cabinet visits the CSOA Secretariat on 25/05/2021. The officials of the CSOA Secretariat heartily welcomed His Excellency with a lot of excitment.
Upon assumption of office as the Minister In-Charge of MoHCA the day before, His Excellency was passionate about paying a visit to the CSOA Secretariat and more importantly took time and interest to listen to the issues and challenges faced by the Authority and its Secretariat in our efforts to fulfil the mandates of the Authority and also playing a faciliatiting role to enhance the internal governance and management of registered CSOs.
As the Legislative Committee of National Council of Bhutan is now ready to table the CSO Act 2007 Amendment Bill in the Summer Session of the Parliament, Lyonpo's visit to the CSOA Secretariat and taking a serious note of some pertinent issues and challenges is timely.
We, at the CSOA Secretariat feel heard and confident.
With respects and gratitude to Hon'ble Minister In-Charge, beyond our words la.